When you're looking at a property to buy, you need to be sure you are aware of the condition of the place. It might look great on the outside, but how is the wiring? Are there termites or other boring insects hiding in the walls and woodwork, silently eating your home?
While most vendors and estate agents are honest about the places they sell, there may be defects and problems that they simply aren't aware of.
This is where the different types of property reports come in. They're conducted by independent inspectors and offer buyers and sellers an in-depth, realistic appraisal of the house or flat you're about to buy.
The Most Important Report is The Building Report
This is the most comprehensive inspection and report you can have. It'll look at the structural integrity of the property, as well as any defects and maintenance issues.
You'll also find out about moisture penetration into the foundations and walls, the condition of the ceilings and roof, the electrics, the waterproofing in the bathrooms and so much more. The building inspector will examine doors and windows, look out for any cosmetic repairs that are covering up bigger problems and also make sure that all of the structure is compliant with the area's building code.
It's not just about the building, either, as the inspector will look at patios, free-standing structures, drainage, boundary walls and fencing.
There's much more to it than is listed here, and so you'll have a detailed account of everything that's wrong - and right - with the property. You'll find out how much longer the roof will be intact for, for example, as well as whether you need to reseal your shower cubicle after moving in.
Pest Reports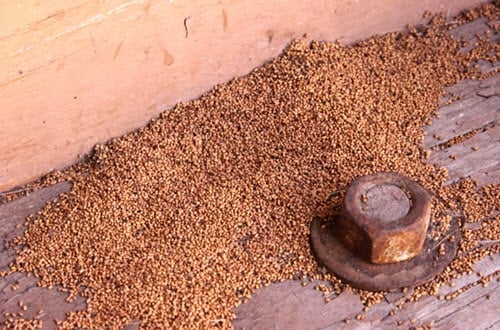 Many building reports come with a pest inspection as well. These are particularly important on timber framed homes.
Most inspection companies use thermal imaging to detect insect nests and activity, as well as any other unwelcome guests that may be lurking in your walls, under your floors or in the ceilings. If your property is clear, you'll be advised about keeping it that way and if there is evidence of a pest problem, you'll get recommendations for pest control experts.
Some Vendors Will Offer You A Valuation Report
Similarly, many buyers will - and should - ask for them. Buying a property is one of the biggest, if not the biggest, investment most people make and so it makes sense to be sure that the place and the land it's on is in good condition and actually worth the asking price.
A valuation report is important for the seller as well as the buyer as if the inspector comes back with a huge to-do list of essential repairs, it's best to get these out of the way before going to market. Either that or reflect the condition in the asking price. This keeps the price fair for everyone and allows buyers to either ask for some works to be completed or for the asking price to be reduced accordingly.
Lenders Often Need to See A Valuation Report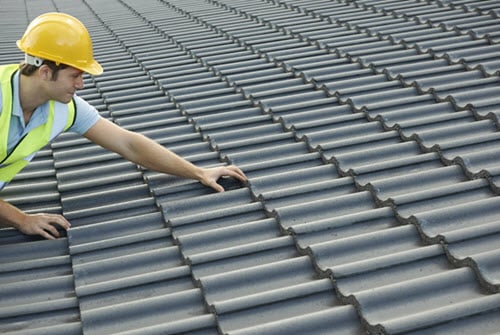 Your lender is about to extend a large amount of credit to you to buy your new home and so it needs to know that the property is worth at least the amount you're borrowing (deposit aside). You'll be using the property as security, so the lender needs to know that in the case of repossession, it'll recoup the money it lent to you after it's sold. In many cases, no valuation report or a damning one will stand in the way of your mortgage being approved.
Some Reports Aren't Necessary, But are Very Important Nonetheless
Now you can access data about the property you are looking at including its selling history, as well as that of the other properties in the neighbourhood.
This enables people to work out if the asking price they're contemplating is realistic, as well as whether the area is improving or not. By looking at property reports based on real data from sales that have actually happened, buyers can be more certain about the decisions they make.
Reliable Data and Price Estimates
If you're looking for a new home, then it's handy to have a good idea as to whether the asking price is fair or not, as well as whether the locale is improving and your property is likely to increase in value over the next few years.
As well as a price estimate for each property, you'll also see how confident the estimate is. The more sales that are completed and used in the data, the more confidence the estimate can claim.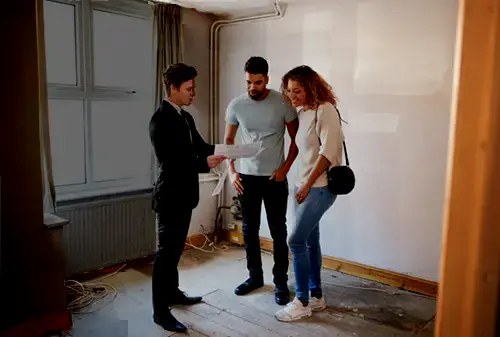 If you're an investor looking for a buy-to-let property, then having a price range and an estimate for the rental value is really useful. Again, the rental estimates are taken from actual lettings information for the area. This lets you pitch your rent at a reasonable point, helping you to find the right tenants and to avoid gaps.
You can download a free property report and compare home loans from Australia's banks, credit unions and other lenders at InfoChoice.
The information contained on this web site is general in nature and does not take into account your personal situation. You should consider whether the information is appropriate to your needs, and where appropriate, seek professional advice from a financial adviser. If you or someone you know is in financial stress, contact the National Debt Helpline on 1800 007 007.