InfoChoice Top Owner-Occupier home loan deals in January 2020.
To compare home loan deals from banks, credit unions and other lenders, InfoChoice lists over 1800 loan products and gives you tools to cut through the data and fid the deal that best suits you.
To make comparing easier, InfoChoice has collected some of January's best home loan deals into one place. The lowest rates, the biggest giveaways, the zero-fee home loans and the great package loans with offset, redraw, credit card discounts and insurances.
You can compare these deals with other great deals now available for first home buyers, refinancers and upgraders at InfoChoice.
Fixed rate vs variable rate home loans in January 2020
Futures markets are increasingly expecting the Reserve Bank of Australia to cut rates in early 2020, so many borrowers continue to choose variable rate home loans over fixed rate.
Information from InfoChoice indicates that many more potential borrowers search for variable loans in 2019 and 2020 than fixed rate home loans. Nevertheless fixed rate loans are offering attractive deals extending into 2025. Some fixed rate home loans have rates under 3 per cent for four years.
"There are 28 home loans with advertised five-year rates under 3 per cent per annum now listed on InfoChoice," said Vadim Taube, CEO of leading comparison site InfoChoice.com.au.
"Rates change almost every day in this market and InfoChoice lists more than 1800 loan products now available for Australian borrowers."
"There are great deals available for savvy homebuyers who compare deals from as many lenders as possible.
Great fixed rate home loan deals

In the fixed rate market, UBank is charging rates starting at 2.69 per cent pa (for three years, comparison rate 3.19 per cent pa).
UBank offers a l oyalty Discount of 0.10% p.a. off the variable interest rate after three years, or after the fixed term expires, whichever occurs later.
Borrowers then have the discount off the UBank variable rate for the life of your loan. UBank UHomeLoan also features no ongoing fees and "a quick and easy online application" process.
HSBC has fixed rates set at 2.75 per cent pa for one to three year terms (comparison rates up to 3.41 per cent pa) and 2.85 per cent pa for four and five year terms (comparison rate 3.40 per cent pa).
This loan has a maximum LVR of 90 per cent and maximum loan amount of $7.5 million.
Great variable rate home loan deals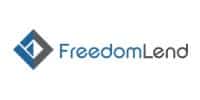 FreedomLend's variable and comparison rate is currently set at 2.79 per cent pa, making it one of the market leading low rate loans in Australia.
This loan rate is available for owner occupiers paying principal and interest on loans with a maximum LVR of 80 per cent and a maximum loan amount of %1.5 million.
Athena is a low cost online home loan lender specialising in refinancing existing loans from other lenders. Athena rewards borrowers with a loyalty bonus of 0.01% rate discount each year for 5 years for making repayments on time.
Currently Athena's variable and comparison rate is set at 2.80 per cent pa.
January featured home loan offer from InfoChoice
Aussie Home Loans has a current variable rate of 3.09 per cent pa (comparison rate 3.12 per cent pa) on its Activate Prime Full Doc mortgage with LVRs over 75%.
This loan comes with redraw and offset. This loan combines a very low rate, no ongoing fees, no application fee with the savings of offset and the flexibility benefits of redraw.
A small rate reduction achieved by comparing and possibly switching loans can save you hundreds of dollars per month and thousands over the life of a mortgage.
A typical 0.65 per centre home loan rate reduction can reduce monthly repayments by over $100 on a standard $300,000, 25 year, no-fee mortgage, according to InfoChoice's Home Loan Comparison Calculator.
Competition among lenders for high-quality borrowers remains strong said the RBA last month so good deals are there for the taking.
You can Compare 1800 home loans from Australia's banks, credit unions and other lenders at InfoChoice or keep up to date with trending financial news or the latest property market outlook.
This article is not financial advice. Seek personal advice before making financial decisions.
The products compared in this website and this article are chosen from a range of offers available to us and are not representative of all the products available in the market and influenced by a range of factors including interest rates, product costs and commercial and sponsorship arrangements
InfoChoice compares financial products from 145 banks, credit unions and other financial institutions in Australia. InfoChoice does not compare every product in the market. Some institutions may have a commercial partnership with InfoChoice. Rates are provided by partners and taken from financial institutions websites. We believe all information to be accurate on the date published. InfoChoice strives to update and keep information as accurate as possible.
The information contained on this web site is general in nature and does not take into account your personal situation. Do not interpret the listing order as an endorsement or recommendation from us. You should consider whether the information is appropriate to your needs, and where appropriate, seek professional advice from a financial adviser. If you or someone you know is in financial stress, contact the National Debt Helpline on 1800 007 007.