How to check your business credit score
Did you know your small business has its own credit score, separate to you, the business's owner? Most Australian small business owners do not know that their business has a credit score.
Cameron Poolman, CEO of a small business loan provider OnDeck said only 47 per cent of SME owners are aware that a credit scoring system applies to Australian businesses.
Equifax (formerly Veda) have been running a "Swiftcheck" service for business credit ratings for many years. This service allows anyone to check on the credit history of a business for a fee.
Now OnDeck's service is providing a free credit score service for business owners looking for finance. OnDeck also has a free alert service for business owners to monitor changes on their credit score.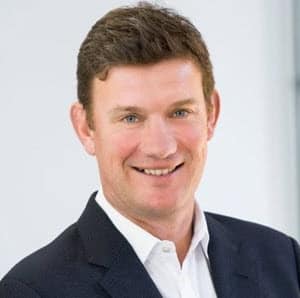 "OnDeck has worked hard to promote our free online credit score service," said Cameron Poolman.
"The result has been a significant uptick in awareness, currently 47 per cent of small and medium sized business owners are aware of business credit scores.
"That is up from just 7 per cent in 2018."
Mr Poolman said ten thousand Australian small businesses have accessed their business credit report through OnDeck since 2015.
What is a good business credit rating or score?
Business credit scores for SMEs range between 1 and 1,000. A higher score indicates a better rating and a lower risk to lenders.
About ten per cent of small and medium sized enterprises have a top credit score according to OnDeck.
8 per cent have a score less than 500, 23 per cent have a score between 500 – 750 and 27 per cent have a score of between 750 – 1000.
11 per cent of businesses are so good with credit, their score is above 1,000 while 31 per cent of business don't know their score.
How to get a good business credit score or credit rating
Cameron Poolman, CEO of small business lender OnDeck said there are five things to think about if you want to get credit for your business.
"SMEs can take five simple steps to boost their credit score and the reward can be improved availability of trade credit, greater access to working capital and lower lending rates."
Always pay business bills on time
Late payments and defaults can be recorded on credit history leading to a lower credit score for the business.
Don't apply for too many loans and credit cards
SME credit history contains all applications for new credit including unsuccessful applications. Lots of unsuccessful applications can leave lenders asking questions.
Maintain a manageable level of debt
Borrowed funds can help a business seize opportunities but debt must be manageable within the current and future cash flow.
Match credit to needs
Using a long-term loan or debt to meet short term business needs can lead to cash flow problems. Aim to match cash flow needs with appropriate finance strategies.
Monitor your business credit score
Check your score regularly. OnDeck has an alert service monitoring changes in credit scores.
You can compare business loans at InfoChoice.
The information contained on this web site is general in nature and does not take into account your personal situation. You should consider whether the information is appropriate to your needs, and where appropriate, seek professional advice from a financial adviser. If you or someone you know is in financial stress, contact the National Debt Helpline on 1800 007 007.