InfoChoice guide to finding the best term deposit
Term deposits keep your money relatively safe and secure (including from you) for a set period of time and pay you an agreed fixed rate of interest. The rate of interest might be better than you can easily find from an at–call savings account.
What is a term deposit?
A term deposit is a savings account that's locked once it's been funded. You can access your money early if you really need to, but you'll pay penalties – either an exit fee or the loss of some or all of the interest that you're earned so far.
The interest rate on the account is fixed at the time you open it and it stays constant for the duration of the term. This means that you'll know exactly what you'll be getting back once the account has matured (when the term ends).
Once the account has matured, you can reinvest some or all of the funds at the bank's stated interest rate, or you can withdraw everything, depending on your financial plans.
What's good about term deposits
Term deposits are relatively safe, low–risk investment vehicles because their interest rates are fixed and predictable. You know they won't change, as they might do with variable rate accounts, and the rates are often higher than with at–call savers.
If you have a sum of money that you're fairly confident you won't need to dip into in the near future, then a term deposit could be ideal. The fact that you'll be penalised for early withdrawals often acts as a deterrent to asking and you don't have to wait for years, as terms start at 31 days.
Comparing term deposits
As is the case with most types of financial product, there's no single best term deposit account out there. It's more about finding the product that suits you, your finances and your plans best. Of course, you should look for the highest term deposit rates available to you, but there's a few other things to think about when you head to your favourite comparison site.
Right now, online bank Judo Bank stands out from the crowd in the term deposit market with market-leading rates now available on its range of term deposits.
The duration of the term deposit
Terms typically range from 31 days to five years, with banks offering slightly different rates on the different terms. Generally, the longer the term, the higher the interest rate.
If you lock your money away for too long, though, you might find you need it and all your "good work" is undone when you have to make an early withdrawal.
The right minimum deposit
Most banks need a minimum opening deposit of $1,000 or thereabouts so you need to be able to meet this comfortably. Other banks have a $5,000 or even $10,000 minimum deposit to get the best available rates.
Don't be tempted to put more than you can afford into your term deposit, however, as you might need some of it back before maturity.
Think about your ideal duration
If you have a definite length of time in mind, maybe because you're saving for an event or a holiday, then look at the different rates offered for this term by the different banks. If you don't have a definite term in mind, look at a few durations to find which one offers you the best balance of time and interest rate.
Paying tax on a term deposit
If you have invested money in a term deposit then you may need to pay tax on the amount of interest you earn. The amount will depend on your overall income, as well as on when you receive your interest payments.
A term deposit versus savings account
The key difference between a term deposit and an at–call term deposit is the fact that you can't easily access your money when you want to. An at – call saver lets you make withdrawals, usually with no cost or loss of interest rate.
With most regular savings accounts, you can also deposit more money after the initial deposit, whereas a term deposit is locked and set until maturity.
The other big difference is that the interest rates on at–call savers can vary according to the cash rate. The interest rates on term deposits won't change at all; this is good news if the cash rate falls but can be frustrating if rates rise and you have to wait for the account to mature to move the funds.
The top term deposit rates available to Australian savers in January 2020
Now you know what to look for in a term deposit, here's a few of the most attractive term deposits available on the market now.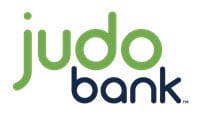 The Judo Bank Term Deposit offers savers who choose a 24–month term an interest rate of 2.20 per cent p.a. with a 0.10 per cent p.a. bonus rate if you roll your term over. The minimum deposit is $1,000 and there's no account keeping or set -up fees.