Top 12–month term deposit rates in November 2019
Term deposits are popular with retirees, sophisticated investors wanting to diversify with cash and savers needing to lock their cash away.
12-month (1-year) term deposits are one of the most popular terms for fixed interest cash deposit investments.
Usually, term deposits in Australia range from one month to five years, with many people opting for a one or two–year term. If you're looking for a relatively short–term investment product then a 12–month term deposit may be useful to you.
Here's five of the best 12–month term deposit rates for you to look at.
Judo Bank revised its term deposit rates last week.
On a 12-month term, Judo Bank offers savers 2.00 per cent p.a. on minimum deposits of $1,000 with interest paid annually and there's also a 0.10 per cent bonus interest rate if you decide to roll your principal amount over for another year.
All Judo Bank's term deposit rates were updated on Thursday 21 November 2019:
Judo Bank offers easy quick online sign-up and funds transfer. Like all banks, deposit with Judo are covered by the Australian government's deposit guarantee scheme.

The UBank 12-month personal term deposit pays savers 1.60 per cent p.a. on deposits of between $1,000 and $2,000,000. The interest is paid annually, or there's the option to receive interest monthly at a rate of 1.50 per cent. As with Judo Bank, there's a 0.10 per cent bonus rate if you roll over your principal or total at the end of the term.
The AMP term deposit has an interest rate of 1.65 per cent p.a. on balances between $100,000 and $500,000. The interest is paid out annually or you can opt for six–monthly payments at 1.55 per cent, quarterly payments at 1.50 per cent or monthly payments at 1.40 per cent.
The Bank of Sydney term deposit is an online–only option that pays savers an interest rate of 1.65 per cent p.a. on deposits of between $1,000 and $999,999. The interest is paid annually and there are penalties for early withdrawal.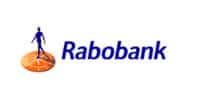 The Rabobank Online Savings term deposit is another online–only products and it pays 1.70 per cent p.a. on deposits between $1,000 and $2,000,000. There's the option to receive interest payments six–monthly or quarterly at 1.69 per cent or monthly at 1.68 per cent. There are penalty fees for early withdrawal.
More about term deposit interest rates
Term deposits are all about saving and growing money so they offer higher interest rates than transaction accounts and these interest rates are fixed. The price for this, however, is that your money will be locked away for the duration; you won't have easy access to it and many term deposits have penalty fees for early withdrawals.
The fixed interest rate also protects your money from dips in the cash rate, so you know how much you'll get at maturity.
The advantages and disadvantages of term deposits
The advantages
You know how much your return will be (as long as you leave the money alone) and you're shielded from drops in the cash rate because your interest rate is locked.
The interest rates are good. The provider essentially extends this rate to you in return for you leaving your money with them for a set period with no withdrawals.
There's a term deposit for pretty much everyone. You don't need a huge fortune to open one, as some term deposits have a minimum of $500.
The disadvantages
If the cash rate rises, your fixed interest rate doesn't follow suit. It can be frustrating to watch and wait for the term to end.
Your money is harder to access than if it was in a transaction or savings account. You'll usually need to give 31 days' notice and you may have to pay a fee or have your interest rate reduced.
Some savings accounts have higher interest rates, but these rates may have conditions, like a minimum monthly deposit.